Why Host With Us?

---

eservers are a quality Australian-owned Unix web hosting company. Our servers are located 50ft from the main UUNet cable in Texas and our administration is carried out in Brisbane, Australia. We offer four types of advanced virtual servers that are ideal for serious web sites.

Our clients include several Australian local governments, a major Australian public search engine, several specialised search engines, a large Australian shopping portal, a regional portal, two online B2B communities and dozens of business and professional web sites from Australia and the USA. We've been offering top-of-the-range, state of the art ecommerce hosting since August 1999.

What's Special About eservers?
---
We're different from any other hosting company you'll ever meet in three very important ways:

We operate our own high profile, high traffic web sites on eservers
This means that we use the same facilities our customers do - and constantly improve them! It also means that our customers can get to take advantage of our expertise in practical site operation and promotion techniques that really work, as well as gain access to site promotional ideas and opportunities no other host can provide

We're very well qualified
All the staff of eservers have worked as Net professionals since 1996, operating large ISPs, Government intranets and high-traffic web sites. Collectively, we hold degrees in Business Computing, Information Technology and Quality Software Engineering and we've pooled our knowledge and skills together to build the best commercial hosting service possible. In fact, we're so confident you'll be delighted with your eserver that we offer an unconditional 30 Day Money-Back Guarantee!

We're 100% committed to quality
Because we host our own high-traffic sites on eservers, you can be certain that we've built in every feature and facility that advanced webmasters really need to create exciting, dynamic and secure web sites, and have made our systems as reliable and trouble-free as possible. These are the facilities we use ourselves and could never find at any other hosting company. Then we created our fast, friendly Virtual Server Administrator to make it just as easy for you to get the same brilliant results we do. First time - every time!
All The Features You Really Need...
At Your Fingertips!
---
Using our comprehensive Virtual Server Administrator, you can control every aspect of your virtual server directly through your browser (even file uploads and script or directory permission settings)

Our extensive online help explains not only how to use every tool we provide, but also gives you expert tips and "how-tos" we've gleaned from years of practical online experience looking after dozens of our own clients' sites - expert knowledge and insights to help you run a snappy web site (or sites) without headaches or limitations.

Right from our entry Level 1 eserver up to our top of the range Multi-User Virtual Server (for professional webmasters who want to move whole communities of sites and /or give individual clients partial control over their own sites), we know you'll find we have the features you've always been looking for in a host: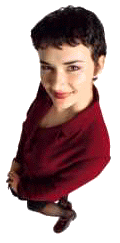 25 Great Reasons To Host With Us!
---
All eservers are completely multi-domain - host extra domains on your server to either your root directory or to specific subdirectories and set them up in minutes through our easy control panel. (Webmasters: you can provide each client with their own detailed site statistics, file upload facility, mini VSA control panel and more with an eserver, yet still retain overall control of each client site). All domains automatically dual-aliased so they work with or without "www" (eg:" http://mydomain.com")

Virtual Server Administrator control panel (VSA) to access every part of your server through your browser - complete with comprehensive, plain-English help and "How-Tos". Our control panel provides easy-to-operate screens and comprehensive online explanations about how to use every aspect of your eserver. The VSA makes it easy for novices and professionals alike to gain complete mastery of their site. Each server can also be accessed via FTP, and Telnet is available if required..

Unlimited email aliases (including domain-wide catch-alls). Set them up in minutes through the Mail Manager in your VSA control panel. Change them whenever you like. Redirect different emails to different ISPs or POPs. Your server can also store POP emails for you!

Unlimited autoresponders - again, set up in minutes through your VSA control panel. Deliver awesome customer service! Turn them on and off or change your site's automatic messages at will.

Extensive password protection system - password-protect any part of your site through your control panel. Issue different usernames and passwords to different individuals to access the same part of your site

Your own cgi-bin (with full subdirectory creation privileges) . Run your own cgi and ssi scripts! All eservers have been optimised to run fast scripts and support SSI-enabled web pages without degrading your server's performance. We can also install/support Ultimate Bulletin Boards, Hyperseek engines or most other popular Perl scripts.

Full SSI capability - use the VSA's Java File Manager in your control panel to set any pages on your site to accept SSI calls with a simple click. (Full live date and time script provided). Our one-click SSI helps keep the rest of your site running at maximum speed!

Customisable error pages - create a complete wrap-around experience for your web server and trap escaping traffic

Full Perl shopping cart (AUD$200 one-time setup fee for Level 1 eserver only). Our Dansie cart allows virtually unlimited numbers of items, is easy to configure, can handle databases and can be customised to blend with the rest of your site. The cart can also be linked to online payment gateways in the USA and Australia. Collect and delete orders through your browser using our secure cart system!

Built-in SSL server for secure ecommerce with every level of eserver using our common secure area - or we can host your own digital certificate if you wish. Retrieve and erase secure SSL orders online through your browser. Can be separately password-protected to restrict access to online order retrieval.

Extensive online site statistics including full referer logs (so you can see which sites are sending you traffic and how you're being found in the search engines - even see what page of the search engine you were found on!). Site statistics can be separately password-protected (eg: to issue passwords to potential advertisers to view your site statistics without allowing them access to your server).

Unlimited subdomain creation - easily done through your VSA control panel (eg: http://info.mydomain.com.au)

Live error and access logs for fast and easy Perl script debugging (latest version of Perl installed)

Complete web server disk space reporting. Your control panel's Disk Manager gives you a complete overview of your server's disk space usage at any time, with complete drill-down to any sub-hosted sites. Use it just like Windows Explorer!

Anonymous Public FTP facility - distribute files from your server (Levels 3 and 4)

Raw log files for offsite statistics analysis if required (just turn this feature "on" or "off" from your control panel's main screen - easy!)

Your own mailing list manager - manage multiple web site mailing lists through your browser. Links directly to your web site (Level 2 and higher)

24 x 7 tech support and site monitoring. Regular backups

Super-fast multiple 45Mb/sec connections to the Net with a 99.5% uptime guarantee. Generous disk and bandwidth allowances; extra disk space and bandwidth available at low monthly rates on an as-needed basis.

PHP installed

MySQL support (Level 2 and higher)

Complete Back-End Support. Because eservers is a specialised hosting company, we're able to provide any server solution you require. eservers professional staff can provide assistance with any aspect of web programming or site design if you require it at standard hourly rates.

Preferential Access to our Content Network. eservers' content network includes Australian Cybermalls and Search66.com - two high-profile sites that draw a collective audience of close to 100,000 unique visitors a month. eservers clients receive preferential access to this high volume quality traffic stream. In addition, we provide help with web site promotion - free!

No Setup Fees and a

30 Day Money Back Guarantee